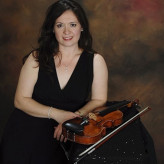 To provide music instruction in violin and viola, musicianship and chamber music with the goal of instilling a love of music and the learning process. All children can learn to their potential when placed in an environment that provides clear instruction, an involved parent, and regular opportunities to listen to others and to perform.
Individual instruction is the foundation but includes group instruction which provides an opportunity for students to interact and to further refine skills. Parents are encouraged to attend all lessons and to supervise daily home practice sessions. Group and solo performance opportunities are offered on a regular basis and chamber music is available for more advanced students.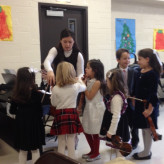 Instruction is based on a combination of the methods of Shinichi Suzuki (of the Suzuki Method), Paul Rolland (of the famed University of Illinois String Project which served as a model for school orchestra instruction in the US), and Mimi Zweig (of Indiana University String Academy and Stringpedagogy.com fame) plus my unique experience as a professional teacher and performer. It emphasizes an easy and balanced approach to playing the instrument, parental involvement, a wide range of repertoire, and the musical growth of the child as an individual and instills a sense of discipline and high self-esteem in addition to musical growth.
Traditional method materials emphasizing note reading, etudes, and position reading supplement Suzuki's excellent graded repertoire. Children learning to read in school augment their general reading and math skills with music note reading -therefore anyone beginning age 5 or older is introduced to note reading in their first year. Early note/rhythm reading is the basic difference between this approach and the Suzuki method – where students learn the "mother-tongue" approach (developing the ear first through repetition and then introducing music reading after years of string playing).