Jennifer Dunne – Violinist, Violist, String Adjudicator, Pedagogue, String Improviser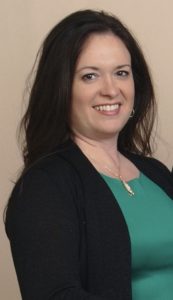 Ms. Dunne is a native of Chicago- having grown up in the suburbs. She began playing the violin at age 8. While performing as a classical ballerina, she began studying violin with Gerardo Ribiero of Northwestern University at the age of 15. She attended Northwestern University as an Illinois State Scholar for undergrad and was recipient of the Susan M. Wilson award for Music Excellence and the School of Music's only teaching fellowship for graduate school – after enjoying a professional dance career as a classical ballerina. She has studied with many great violinists, the most notable being Blair Milton of the Chicago Symphony Orchestra, Gerardo Ribeiro of Northwestern University and world-class soloist, and Peter Blagoev of the David Oistrach Russian violin tradition. Her alternative-styles teachers have included: Andrew Bird (Swing), Edgar Gabriel (String Groove Method), and Zach Brock (Jazz).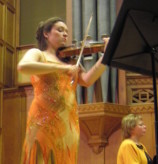 Having graduated from Northwestern University with a Bachelor of Music in Violin Performance, Ms. Dunne returned to Northwestern University as the recipient of the School of Music's only teaching fellowship to earn her Masters of Music in Violin Performance and Pedagogy. She joined the Northwestern University Music Academy String Faculty in 2001 upon completion of her graduate studies at the School of Music – after having taught in the program for four years. She pursued her pedagogical violin and viola studies under the guidance of Dr. James Kjelland (Music Education and String Pedagogy) and Stacia Spencer (violin and viola) both of Northwestern University.
A founding member of what began as a classical student string quartet at Northwestern University, she is the owner of Signature Ensemble, Incorporated – a musical services company focusing on the performance of string groups that provide live classical and popular music at many prestigious local area events. The company has grown to include classical and alternative-styles string instruction on the Northside of Chicago.  Ms. Dunne has started string programs at St. Matthias Elementary School and the Northside Catholic Academy and is the Violin and Viola Instructor for Whitney M. Young High School's Orchestra Program.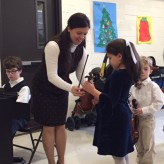 Ms. Dunne currently teaches private violin and viola lessons after having taught individual lessons, string group lessons and chamber music at the Northwestern University Music Academy for 16 years. Ms. Dunne taught on the violin and viola faculty of Northwestern University's Music Academy coaching many young musicians in violin, viola, chamber music and pedagogy- some of whom graduated and studied with undergraduate music scholarships and have gone on to become professional musicians. She has also served on the faculty of the Music Institute of Chicago coaching chamber music groups and conducting musicianship classes which she did for four years while studying music at Northwestern University. While completing her graduate studies, Ms. Dunne also served on the faculty of Trinity International University as Professor of Violin and Viola.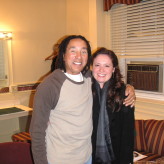 Jennifer pictured to the left with the legendary Smokey Robinson after their performance at the Holiday Star Theater.
An active performer, Ms. Dunne freelances regularly in the Chicago-land area with many local music ensembles including the Chicago Jazz Philharmonic Orchestra – under the direction of jazz trumpeter and NU alum Orbert Davis.  She has also played with the Chicago Philharmonic Orchestra (formerly Symphony II), the Ravinia Festival Orchestra, the Metropolis Symphony Orchestra, Musica Lumina, the Chicago Arts Orchestra, the Chicago Virtuosi Symphony Orchestra, and the Concerto Artiste Orchestral Ensemble. Ms. Dunne has performed with Smokey Robinson, Sarah McLaughlin, Earth Wind and Fire, Marco Antonio Solis, the CoverGirls Violin Show and enjoyed the opportunities to work with such great musicians as: Johnny Frigo, Dale Clevenger, James Conlon, Orbert Davis, Christoph Eschenbach, Jay Friedman, Patricia Handy, Dieter Kober, Erich Kunzel, Melody Lord, Marilyn McDonald, Max Raimi, Andrea Swan, Tatyana Stepanova, Sylvia Wang, and Paul Vermel.